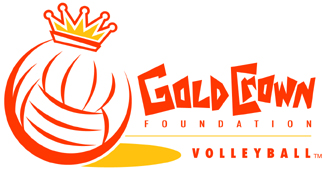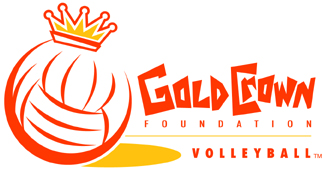 The Gold Crown Foundation runs a Junior High volleyball program in the early fall for girls in 5th – 8th grades. This volleyball league has become a "one-of-a-kind" league and serves girls from Pueblo to Berthoud. Teams are formed based on the high school the girls will feed into.
Monarch Gold Crown Volleyball is the feeder program for Monarch High School.
Gold Crown Volleyball is a developmental league for girls entering the 5th, 6th, 7th and 8th grades.
If you will be attending Monarch High School, you should try out for the Monarch Gold Crown teams.
The Gold Crown Foundation has adjusted their program so teams (and individuals) practice for 60 minutes on Saturday or Sunday then play two matches.The challenge is to find coaches.  Additional information is posted at goldcrownfoundation.com/volleyball 
Due to COVID19, we are unsure whether we'll be able to field teams for this year.
BVSD schools are closed and so are their gyms. They're not allowing gym rentals.
If you are interested in playing, please send a request to be added to the email list (below) along with your daughter's first and last name, age, grade (Fall 2020) and school.
 Be sure to join our email list at monarchgcvb@gmail.com (and please tell your friends). 
Kerrilyn Garde and Susan Cancilla
(303) 543-7605
monarchgcvb@gmail.com