News & Events
Click on any picture for a high resolution image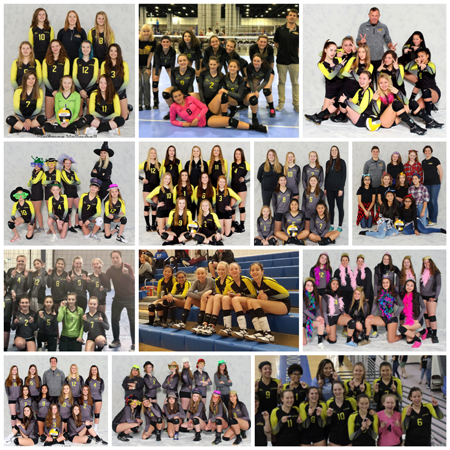 What a terrific 20th season with these incredible girls!
Thank you for making it one of the best ever!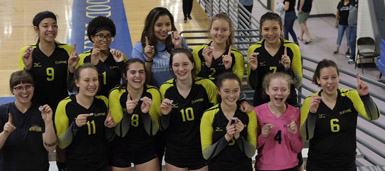 Power 5 Champions: 14 Elite Wailua! Way to go girls ~ your hard work Paying Off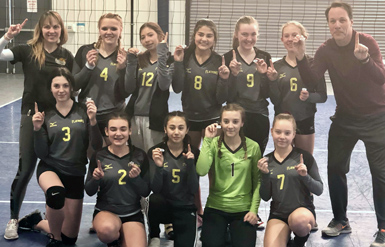 Congratulations to 14 Wekiu for their first place win at Power 3!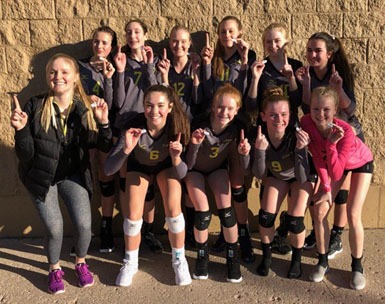 15 Elite Nui played like champs at Power 3 and took home first place!
What's a Spirit Ball? A Spirit Ball is a gold, black and white ball that is awarded to a player as recognition for a remarkable act, effort or gesture. Each week, a different player is honored with the Spirit Ball. She may leave it at home or in her backpack for the week or bring it to each practice. If you see a player carrying around a Spirit Ball, offer her congratulations or a "Way to go!".
Parents Page Did you know we have lots of interesting Parents Information and articles? Check out the Parents Info page available from the top menu.
College Coaches We would love to provide you with information about Flatiron's athletes. Please email Director Susan Cancilla at flatironsvbc@gmail.com ​for additional  information on a particular athlete. We look forward to hearing from you.
Success Stories Click here to see the accomplishments of some of our present and former players.
New to Club Volleyball? Click here for information.