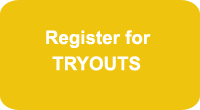 For a full size Club Calendar go to Calendar in the top toolbar.
For team calendars go to Teams in the top toolbar.

The Gold Crown Foundation hosts a volleyball program in the early fall for girls in 5th, 6th, 7th and 8th grades.
More info here.
We are currently hiring coaches.
If you are motivated with a passion for volleyball, there may be an opportunity for you to inspire and make real positive change in young lives. Contact Director Susan Cancilla at flatironsvbc@gmail.com 

Support Flatirons by shopping on Amazon!
With the AmazonSmile program, Amazon will donate 0.5% of your eligible AmazonSmile purchases to the non-profit organization of your choice. And we think Flatirons is a good choice!
Set this up by going to smile.amazon.com and selecting Flatirons Volleyball Club. Many thanks!

Flatirons Volleyball Club is a junior girls' volleyball club entering our 24th season of training athletic young women from Boulder County and the surrounding area. Our primary goal is to teach girls how to become complete athletes on and off the court. We believe in the value of life lessons through team sports.
Flatirons Volleyball Club is the most successful girl's volleyball club in the Boulder County area. If you have a passion for volleyball and would like to be part of a hard working group, we invite you to try out for one of our teams.
Learn more about Flatirons,




the longest running girl's volleyball club in Boulder County
The Flatirons 2022-2023 Season Overview can be viewed here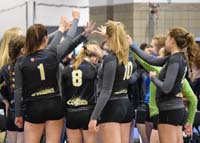 High Five Congrats to the local teams who competed in the State Tournament! Way to go Frederick HS, Erie HS, Broomfield HS, Holy Family HS, Niwot HS, Ralston Valley HS, Mead HS, Flatirons Academy and Belleview Christian. We're so proud of you!
And we're over the moon with heartfelt congrats to Coach Lester Thorne, the entire coaching staff and the Thompson Valley HS team for winning the 4A State Championship! Lester is a Flatirons alum coach and most deserving of all accolades!.
Lost and Found – Lose your favorite water bottle? If you left your water bottle or sweatshirt in the gym, check the school's lost and found area. Coaches will put everyday items that are left in the gym in the school's Lost and Found. For valuable items email your coach, or Flatirons at flatironsvbc@gmail.com
Women's college volleyball matches are televised on the Pac 12 Channel, the PACMT Channel and at BTN Volleyball. Another option is the SECND Channel. Check it out . . . terrific volleyball to enjoy and learn from!
Special thanks to our trainer, Kyle Schnitger, for preparing us for competition! We especially love throwing the sandbags and doing burpies.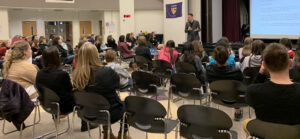 Bryan Snyder, the Director of Team Nutrition for the Denver Broncos, and Sports Dietitian for the Nuggets, Avalanche and Rockies gave a terrific presentation to Flatirons players, full of valuable information on how to fuel our bodies for maximum performance on the court.
View the presentation and download his amazing handouts on nutrition, hydration, recovery beverages/snacks and more here